We are very excited to announce that our Student Clinic will be re-opening to the public on Thursday, April 13, 2023.

STUDENT MASSAGE CLINIC
The Cayce/Reilly School of Massage student clinic is an integral part of our massage curriculum. Its primary focus is to give our massage students hands-on experience working with a diverse population in a clinical environment. The clinic allows students to practice and refine the skills they learn in the classroom. Students will have completed a minimum of 200 hours of massage training before participating in the clinic environment.
Cayce/Reilly Massage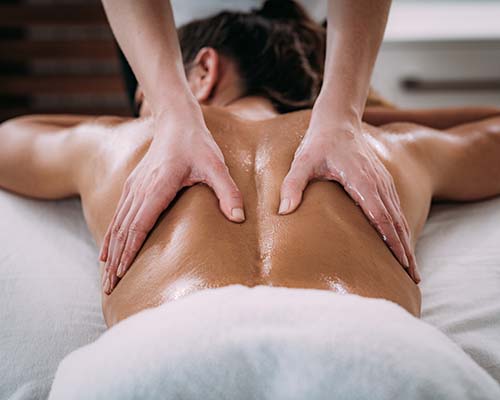 The Cayce/Reilly treatment combines Swedish style massage strokes with rotation of joints and limbs as well as the stimulation and vibration of organs and glands.
Foot Reflexology
Reflexology is the physical act of applying pressure to the feet with the premise that such work effects a physiological change in the entire body.
Other Clinic Services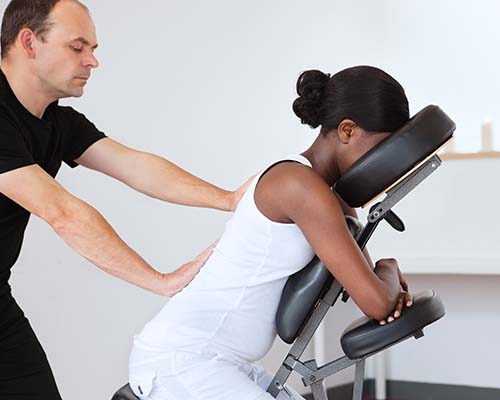 The students learn many different techniques and modalities. Service offerings in a specific modality or technique will be available as the schedule allows. Please ask the receptionist for more information.
1 Hour Massage/Reflexology:
A.R.E. member -$40
Non-member - $45
Staff/Volunteer -$25
CRSM Alumni - $25
Faculty - $20
Current Cayce/Reilly Massage students - $15
Please call 757-457-7146 to schedule your appointment!
The Clinic is quite popular, so we are often booked weeks in advance, please plan accordingly. You may want to book you next appointment when you are at the clinic. You may request a male or female therapist if you have a preference.


Cancellations
Students need to fulfill a certain number of hours for their clinic requirements, so it is very important that you show up for your appointment. If you cannot keep the appointment, you must call the clinic at least 24 hours in advance. We charge $30 for late cancellations and missed appointments.
Late Arrivals
We hold appointments for 10 minutes past the scheduled time; at that time your scheduled appointment may be given to another client. If you arrive late, your massage session will be shortened. If you can call, we will make every attempt to hold the session for you.
The clinic is designed for students to practice their massage techniques. Please keep the following in mind: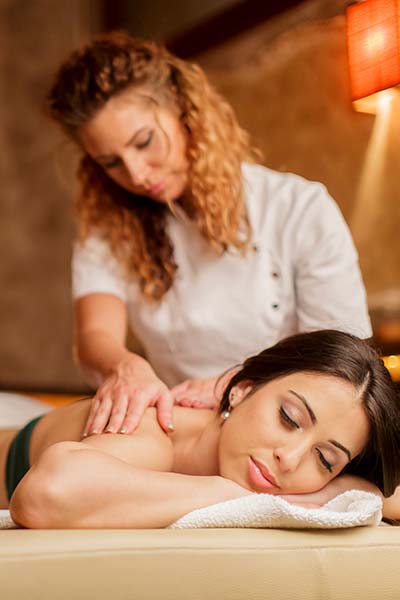 Please arrive 15 minutes early to complete paper work, pay for your appointment and set up future appointments.

You will have a brief interview with your student therapist before and after your session. The pre-session exchange will cover any student questions about your current or past health. The post session interview will allow you to give feedback to your therapist personally and via an evaluation form.

Keep in mind that the primary goal of the session is for the student to practice new techniques however, your therapist will try to be sensitive to your specific requests.

As this is a clinic setting you will be sharing the space with others who are also in need of a peaceful atmosphere. The clinic treatment areas are separated by curtains so please keep your voice low; all cell phones, pagers and any other electronic devices must be silenced while you are in the clinic.

The Cayce/Reilly style of draping uses not only a top and bottom sheet but also a chest towel (for women) and a diaper towel.

We recommend that you shower and refrain from smoking or eating at least one (1) hour prior to your session.

Students need experience working with a variety of clients, so we limit the number of times you can work with a particular student to three (3) sessions.

Sessions are supervised by a national, and state certified and licensed massage therapist who supports students and clients.

For some medical conditions, we will require written consent from a physician before you can participate. For your safety, tell us about all medical conditions. Your information will be kept confidential.