ADMISSIONS
We're excited that you're considering a career as a massage therapist. It's a great time to enter the growing field of massage therapy! Massage therapists are more in demand now than ever before - the U.S. Bureau of Labor Statistics predicts that the demand for massage therapists will increase much faster than other careers in the next 10 years. You will enjoy your new career, too - U.S. News and World Report ranked massage therapy as #27 on their list of the 100 Best Jobs in 2014.
We offer a comprehensive and holistic based massage therapy program. In addition to our classes in massage techniques and basic sciences, we also provide business classes, a massage therapy clinic, job placement assistance and lifetime support.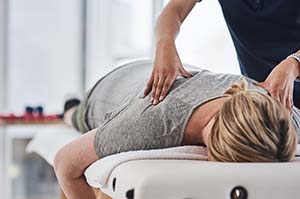 Educating People in the Art and Science of Massage
At the Cayce/Reilly School of Massage, we truly live and breathe our mission statement to offer a quality, comprehensive education in the art and science of massage therapy based on the holistic principles of the Edgar Cayce readings and in the spirit of Dr. Harold J. Reilly. We care about our students and their education.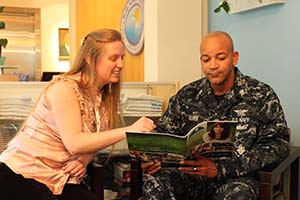 Military Friendly
An average of 25% of our students are former military. We are committed to helping you retrain and transition into a new career. Massage therapy offers the opportunity for you to become your own boss and have flexible hours. Our program offers personal transformation and growth. We are proud to support our troops and their families.
The Cayce/Reilly Difference!
Established and recognized leader in the holistic health, wellness and healthcare since 1987.

Leading education exclusively in holistic massage therapy.

Only massage school in the Hampton Roads Area accredited by the Commission on Massage Therapy Accreditation (COMTA).

Driven experts in massage therapy who are committed to your success!

We make it easy for you to start a new career in as little as eight months!

Cayce/Reilly® graduates are recruited by employers across the country!